About Us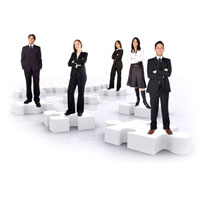 Property Mantra is a Real Estate company in Gurgaon engaged in offering realty services to clients like assistance in Buying/Selling/Renting/Leasing property. Other than these, we are also well known for providing exceptional services in Contractual projects, Property Legal & Property Loan consultancy. Here we deal in Residential property, Commercial property, Industrial Property and Societies, Apartments in whole Gurgaon

Established in 2001 and presently headed by Mr. R.K.Ghai, the company has successfully completed around twenty years in the realty business. His ingenuity, skill and expertise have been a motivating factor for the company's excellent performance. A visionary and a perfectionist, under Mr. R.K.Ghaiâ's motivation, the committed & dedicated team at Property Mantra have consistently delivered excellent work exceeding its potential.

At Property Mantra we are well known for our professionalism and integrity. Here we believe in providing quality construction combined with comfort and style. Here our ultimate goal is attaining perfection in all our services.

For achieving this, we use innovation & expertise in the realty solutions we offer to clients. The real estate solutions offered by us are designed to meet the precise requirements of the clients. Here our professional team is made up of real estate experts having extensive experience in their respective fields.